In their current English Language & Literature unit, MYP2 students are learning about epistolary texts and how to properly write formal letters (and emails). An epistolary text is a piece of literary work that is written in the form of letters. The Diary of Anne Frank, written in the form of letters from Anne to her imaginary friend, is a powerful example of an epistolary text. Alongside an I&S unit on the Holocaust, MYP2 students are reading the Diary of Anne Frank to (1) gain deeper insight into the Holocaust from the perspective of a victim in hiding and (2) appreciate and learn the value of letter writing.

One of the activities in this unit involved writing letters to a same-aged class at a school in Nanaimo, Canada (my little brother's class). Students were able to put what they learned about letter (and email) writing into practice. The students were eager to write their letters and to have the opportunity to write to students and ask them about different aspects of their life in Canada. Although students wrote their letters in a formal letter-writing style, the final letters were actually emailed to the teacher of the class in Canada (in order to save time).
The letters were written formally, and included the following parts of a letter:
Date
Address (optional)
Salutation (e.g., Dear ______,)
Introduction
Body of the letter
Closing/ conclusion
Complimentary close (e.g., Sincerely, ____________)
Name and signature (optional)
Students were eager to ask questions to the students to learn more about their lives, and life in Canada in general. In the body of their letter, each student listed 5-10 questions that they were curious about. Below are some examples of the types of questions students asked:
Have you ever been to Europe? If yes, where? And what did you think of it?
What sports/esports (video-games) do you play or do? Maybe some hobbies? I know that in Nanaimo you have many options for different sports.
I would like to know some cool places to visit in Canada because I have family in Canada that I might be going to visit.
How is your school dealing with the COVID-19 situation?
What are you learning about in your English class?
Do you have any international students in your class?
What school program do you have? (For example, we have the "IB Program")
What are your favourite sports teams?
Do you have a favourite hockey player?
How is your school? I mean, is it international like mine? What languages do they speak there?
What kind of music do you like?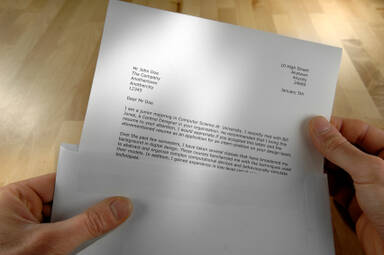 The students in Canada will write letters back to the MYP2 students answering their questions and then asking some questions of their own to learn more about life in Slovakia in particular, and Europe in general. The students seemed to really enjoy this activity as it connected their letter writing unit to the real world. In general, I've come to learn that students are much more motivated when they see the real world relevance of their learning activities. We look forward to hearing back from the students in Canada!